Moderator: Guild Officer
HAPPY BIRTHDAY ANNA! Hopefully, Fells has some twilight magic to celebrate your birth!
---
---
Happy happy honey.
So if you meet me have some courtesy, have some sympathy and some taste. Use all your well-learned politesse or I'll lay your soul to waste.
---
OHSHI--
Happy birthday!
---
---
Posts: 638
Joined: Thu Nov 13, 2008 4:08 pm
Happy Birthday

Get off my lawn
---
Yay, happy Anna day!
I don't know if you know this, but baby bears are precious and soft.
--Mylune
---
Happy Birthdays!!! /cake
░░░░░░███████ ]▄▄▄▄▄▄▄▄▃
▂▄▅█████████▅▄▃▂
I███████████████████].
◥⊙▲⊙▲⊙▲⊙▲⊙▲⊙▲⊙◤...
---
Kitties are so much better than Twilight though.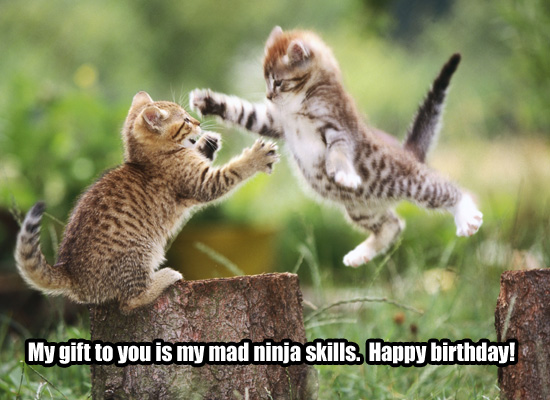 Happy birthday Anna!!
Will you carry me down the aisle that final day
With your tears and cold hands shaking from the weight
When you lower me down beneath that sky of gray
Let the rain fall down and wash away your pain
---
Happy birthday.
I am become Illithias, Destroyer of Worlds.
---
---
Who is online
Users browsing this forum: No registered users and 5 guests