So I never noticed this before, but one of the carvings in the Sunken Temple does indeed appear to represent several different races in it, two of which the trolls who carved it couldn't have known about.
Someone took a picture and posted it elsewhere.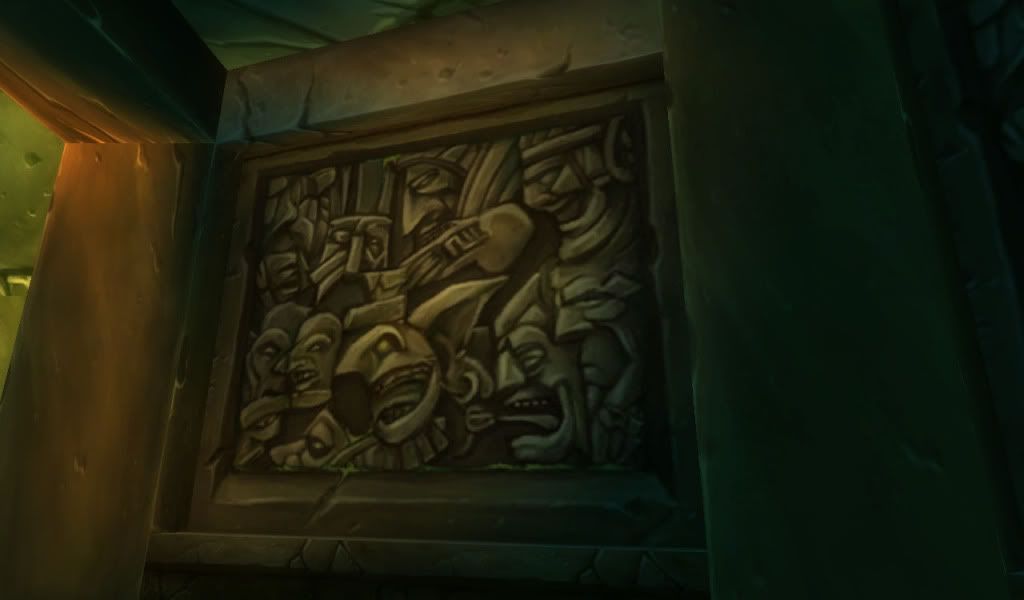 The middle face looks like a goblin, while the face on the left edge of the carving looks like an orc facing you. The face on the right edge of the carving looks like a draenei, with that face tentacle looking thing from beneath its eye. The face on the top middle could be a troll, while the face in the top right corner could be a human or even a titan.
Now this could be absolutely nothing more than an intriguing little easter egg, but I did still think it was interesting.