Moderator: Guild Officer
So if you meet me have some courtesy, have some sympathy and some taste. Use all your well-learned politesse or I'll lay your soul to waste.
---
Oh hey, I found Ambika's belf form.
---
May I present SI:7 Agent James Sullivan.
(Okay, maybe a HAIR younger, but you get the idea. Plus bonus natural accent!)
---
Let's see:
I've always said that Alishe would be played by Audrey Tautou. It still holds true even now.
Mind you, she's a hell of a lot shorter than Alishe. Not to mention she's missing the blueish skin and long ears, but meh. The essence is there.
Aieryn would be played by Evan Rachel Woods. Don't ask me why, she just would.
Muirene would be played by Erin Cummings. Yes, she will kick your ass and look good while doing it.
Again, you'd have to make her a Kaldorei, but she's got the right stance and vibe.
Though if Feliche's nickname for Muirene was followed, she'd be played by this lady:
*snicker*
"We're all just dancers on the Devil's Dance Floor." ~ Flogging Molly
---
Although I stand by my choice, I'm going to make a special mention because every
goddamn
time I see this scene, I see Tif.
I'm all man and all machine, a little sicko, little mean
I rock your brains out and you're sure to be damned
I lick your little finger then chew up your hand
for that's who I am: The Biomechanic man.
---
Posts: 743
Joined: Thu Nov 13, 2008 8:14 pm
Was looking for someone to fit Haylie's role of being pretty, as well as built to do the job of an armor-wearer. Settled in happily on Kathleen Tesori.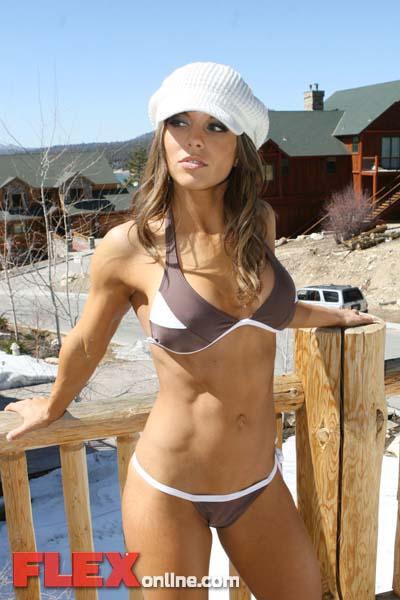 Besides, she looks awesome in hats, just like Haylie does!
Edit -- one of the Haylie pics set off malware warnings. STOP LINKING TO PR0NZ OMG. (<3, -Threnn)
---
This is Bairix
---
Posts: 78
Joined: Thu Nov 20, 2008 9:50 pm
Location: This Handbasket is rather snug...
Contact:
And now I have a giant crush on Bairix. Thanks.
I'm not a bitch, I just play one in your life.
---
I still like Ellen Page for Shaila.
And then for her daughter, Jaina, when she grows up, there's Eliza Dushku.
For Akeelah, there's Charisma Carpenter.
And for Rahna there is Rhona Mitra.
---
[Fells] says: I LOBE DACNIEBG kiTTLES
---
---
Who is online
Users browsing this forum: No registered users and 0 guests